WW2 Luftwaffe Range Finder
A rare Luftwaffe range finder, totaly complete with tripod stand, battery box etc. This item is painted in the later war khaki colour. A very nice condition original piece.
This item is located in Northern France at present but can be made available in the UK, Germany, Belgium or The Netherlands.
Due to the weight and dimentions of this piece, we cannot sell it outside of Western Europe. If you are interested, please contact the seller directly on the following Email adress:
 € 3500.00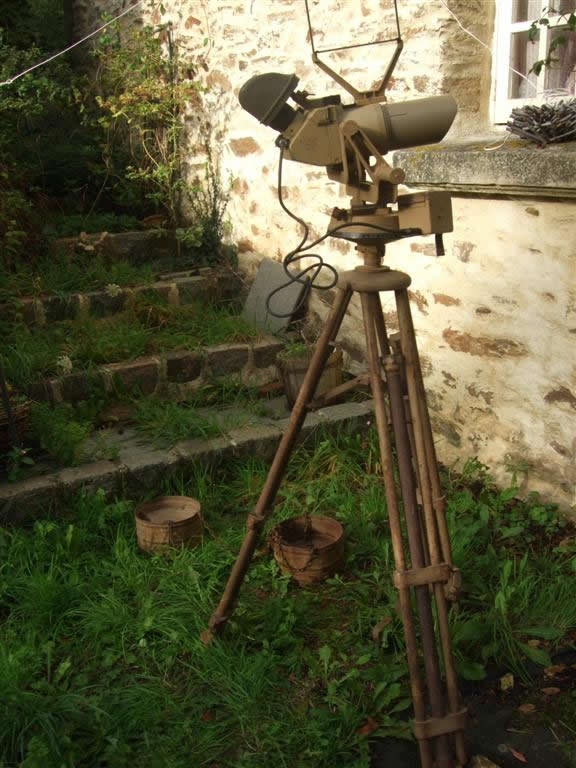 ---